We Bring The Indoor Playground To You!
WITH THE SPROG & SPROCKET PORTABLE PLAYGROUND
The only one of it's kind in North America, it's the perfect way to play!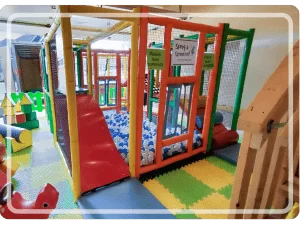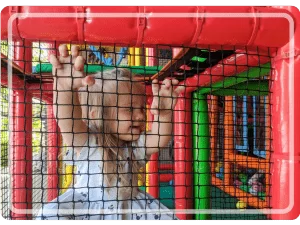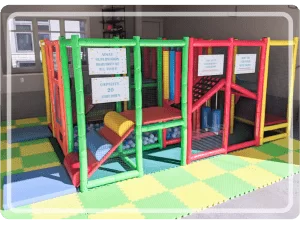 CHILDHOOD PARTIES BECOME THE MEMORIES THAT OUR HEARTS REMEMBER FOREVER
That's why we invested months of development with a leading Canadian company to bring you the best children's event rental in Canada – The Sprog & Sprocket Portable Playground.
---
Why Choose Our Portable Playground For Your Next Party?
A CLEAN and EXCLUSIVE event rental alternative to busy indoor playgrounds – everything is cleaned, sanitised and inspected between each rental.

Do your kids like surprises? We set up the evening before your party to allow for that WOW moment when they see their special birthday surprise!

Winter birthday party in Calgary? No problem! We set up in the comfort of your home garage. Our garage setup means that no matter the time of year, you'll never have to cancel or postpone your event rental due to wind, snow, or rain.

Unlike bounce houses or other bouncy inflatables, our portable playground is accessible for children with slight to moderate physical limitations. (please give us a call to discuss your specific accessibility requirements)

No electricity required & no noisy blowers – the only noise you'll hear is the sound of fun and laughter!

The perfect event rental for children with sensory processing disorders or children on the autism spectrum.

Accommodates up to 20 children at any one time & is perfect for ages 18 months – 9 years

Set up takes less than one hour!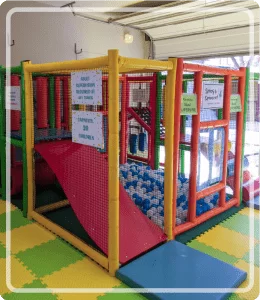 FULL SERVICE HOME PARTY PACKAGES
Three Rental Options That Will Make Your Party Unforgettable
Our Portable Playground installs in your garage or driveway. It fits perfectly with the door closed in a double sized garage. Included with all of our playground packages is 1″ foam safety floor, safety fencing as necessary, and full installation and teardown **Please note that due to current COVID 19 health measures all ball pools, including the one in our portable playground, must be emptied by the customer before collection. We will provide you with the necessary tools and full instructions. We appreciate your understanding & cooperation**
See FAQ page for delivery details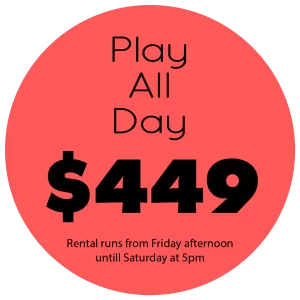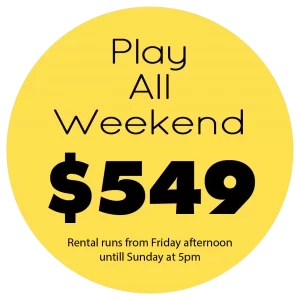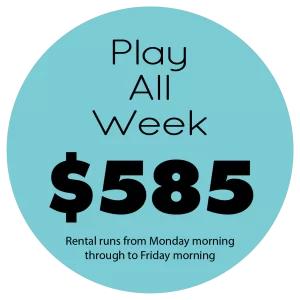 Website pricing is for HOME CELEBRATIONS ONLY. If you're hosting an event or celebration ANYWHERE else – please get in touch for a custom quote. Thanks!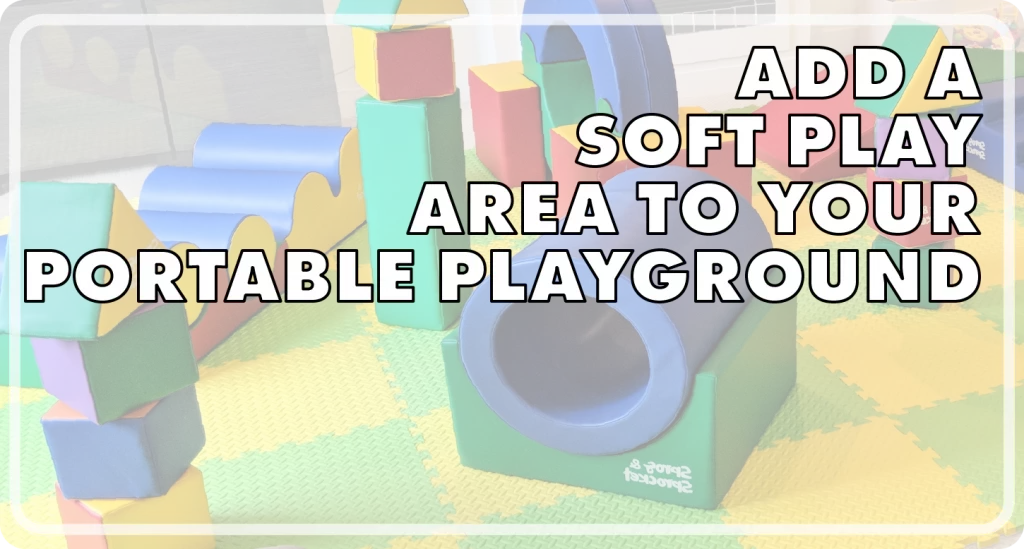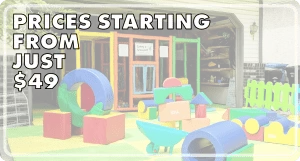 Sharing is caring – but not when it comes to germs – that's why we clean and sanitise our ball pit balls between every party!
We call it the Sprog & Sprocket We Dream Of Hygiene Promise!
To create amazing memories at your next party or kid-friendly event
call us on 403 719 7776 or email us at hello@sprogandsprocket.ca
Questions? Check our FAQ's page or get in touch! Would you like to see more pictures? Take a peek over at our Facebook or Instagram pages.
_________________________________________________________________________