STUCK ON HOW TO ENTERTAIN THE KIDS AT YOUR NEXT EVENT?
Have A Soft Play Party
---
Sprog & Sprocket entertains children with soft play spaces specifically geared towards their natural sense of curiosity and adventure.
Our soft play spaces inspire imaginations and entertain your little ones for hours – FINALLY the adults can enjoy the party too!
As parents ourselves, we understand that a young ones sense of exploration is often matched only by their indifference to safety limits.
We create incredible play experiences specifically for babies, toddlers, & preschoolers! Our play spaces are for ages FIVE & under!
Hosting a soft play party is more than just a good time –
There are so many benefits to Sprog & Sprocket soft play spaces:
Foster social development through collaborative and cooperative play

Develop gross motor skills and physical literacy

Inspires imaginative play & improves confidence

Provide a fun & safe place for exercise

Encourage children to use problem-solving skills

Soft play is the only party and event entertainment that is designed specifically for little crawlers, early walkers & kids 5 and under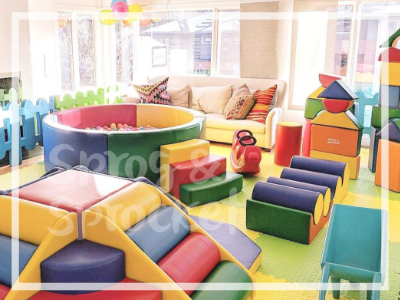 Included is 4 hours of play time, shoe rack, safety fencing (where necessary), 1″ foam safety floor, and full installation and teardown **Please note that due to current COVID19 health measures all ball pool customers are required to re-bag their used ball pool balls before collection. We appreciate your understanding & cooperation**
See FAQ page for delivery details and night-time pickups (after 7pm)
HOME CELEBRATIONS ONLY
.
If you're hosting an event or celebration
ANYWHERE
else – please get in touch for a custom quote. Thanks!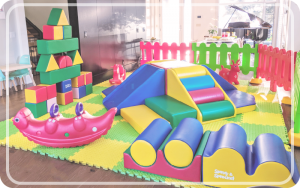 WHAT
ELSE
SHOULD
YOU
KNOW
???
Don't quite see what you're looking for? We love building custom spaces. Get in touch to begin creating your perfect party.

We get it, we don't like when the party ends either. If you need more time, additional hours can be booked for just $45/hour.

Our soft play spaces are suitable for indoor or outdoor use. See our FAQ page for more information about outdoor parties.
Sharing is caring – but not when it comes to germs – that's why we clean our ball pit balls between every party!  We call it the Sprog & Sprocket We Dream Of Hygiene Promise and it's one of the principals we've built our company on.
---
 For booking support and custom orders 
call us at (403) 719-7776 or email us at hello@sprogandsprocket.ca
Questions? Check our Help Centre or get in touch! Would you like to see more pictures? Take a peek over at our Facebook or Instagram pages.