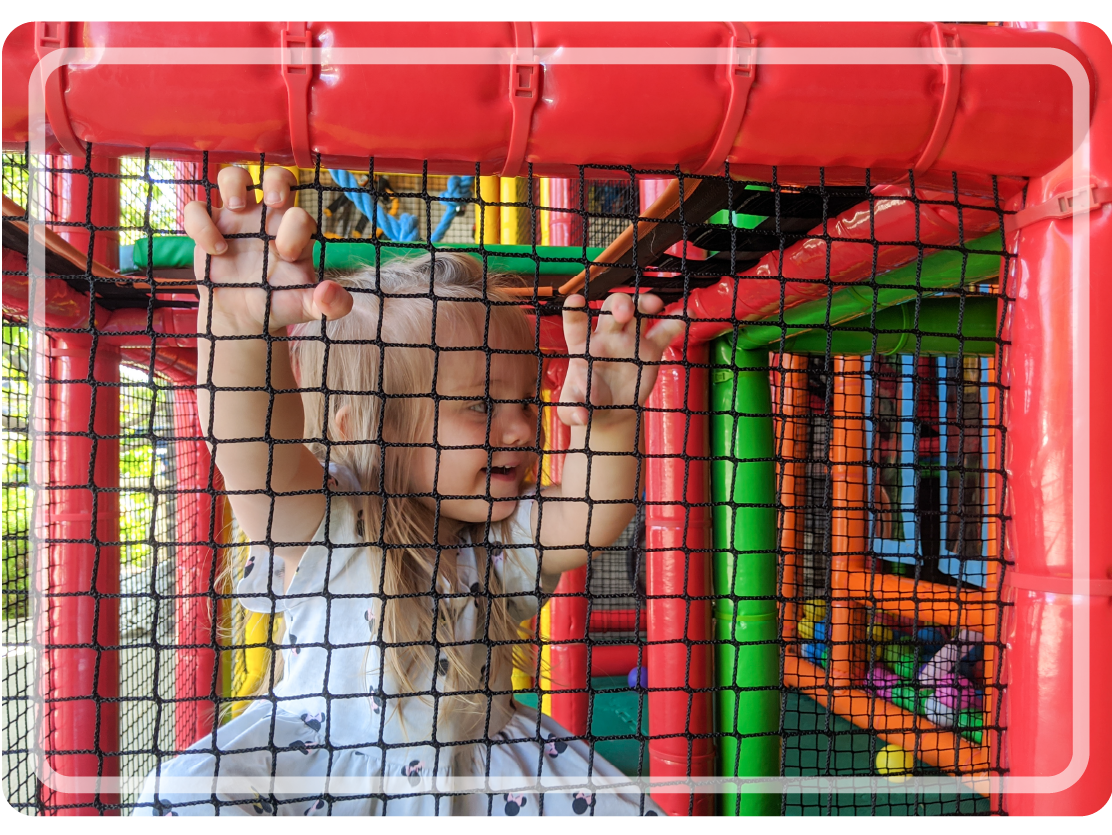 Good gracious, is it fall already? 
We've been laying low in the top-secret Sprog & Sprocket bunker since spring, and have only just resurfaced – so, did we miss anything?!  Now that the family has bathed, stretched and had a good meal, we're back to giving you the very cleanest & safest play experiences in town! If you've missed being able to rent the best soft play rentals, ball pools and indoor playgrounds, long no more – WE ARE BACK!
WHAT HAVE WE BEEN UP TO?
Truth be told, we have at times been wishing for a real life secret hideaway to escape the upheaval of 2020. No joke. While bunkering down we've been working on some other projects that allowed us to keep Sprog & Sprocket safely wrapped up while we got to grips with what a future might look like for a play rental business in this reshaped Covid world. 
Like you, our most important project is always our family.  These last few months have blessed us with more time to make memories with our children and loved ones. Some memorable moments include a 3rd birthday and a 7th birthday! We'll be feeding some of those special moments into our social media updates over the next while. 
WHAT DOES BUSINESS LOOK LIKE RIGHT NOW?
As we are today, Sprog & Sprocket is still not creating play spaces for mid and large sized events and parties and we are only setting up at rented venues under some strict and specific conditions. BUT, you can still rely on us to help give your little ones a day, weekend or even a week to remember, for your at-home parties, celebrations and play days.
WE DREAM OF HYGIENE
The importance of hygiene and our cleaning processes have been built into our company values since day one. But cognizant of the times, we approach every step during our cleaning and sanitation with the utmost care so that we can continue to provide our customers with the safest and cleanest play experiences offered in Calgary.  You can learn about the steps we take to keep our play rentals the cleanest in the business right here – the We Dream of Hygiene cleaning process
CHANGES TO OUR PACKAGES
Portable Playground – An Indoor Playground That Comes To You
You can now rent the Portable Playground for all day for $30 less than our previous four-hour rental rate.  We also provide the Portable Playground for weekends and week-long (m-f) rentals. We are so excited to be able to bring the indoor play centre experience into the safety of your home – garage set ups only!  
Does a garage set-up sound a little weird? Trust us, they're awesome! See some example pictures on Instagram here – @sprogsprocket and get more info on these cool garage set-ups over on our Portable Playground page.
Toddler and Pre-School Soft Play
At-home parties are the new normal and it's the only way you can guarantee that your kids are enjoying the safest and cleanest play experiences during these wild Covid-19 times. In addition to our awesome playground for the older kids, for those with kids under 3, we have you covered. We've made the process of renting our small soft play packages (such as The Mini or Lil' Rollers) super easy – all we need to know is the size of your vehicle and we can tell you how much soft play can fit!
Ball Pit Rentals
Interested in a sensory rich play option for kids 18 mo.-12 years old – our ball pool rentals remain a customer favourite and we now have a longer weekday rental option to accompany the one or two day weekend rentals.
Winter Play Days
Even if you're not planning a birthday party – our play spaces will be the perfect way to your keep kids active when those cold winter days set in. 
No one knows how the winter will play out having Covid-19 lurking around, but what we can do is keep on keeping each other safe. While we currently explore what our business looks like in this 'new normal' we remain committed to playing our part in keeping our customers and community safe at every step of the way.  
Renting with us is now easier (and safer) than ever, and we can't wait to serve you and help create those lifelong memories we all cherish so much.
Ever grateful for your support, 
Simon & Marija Nash